It is not unusual for a therapy dog to visit a school, but this one is larger than some of the teachers.
The Riverbend Primary School in Rockingham County, Virginia, has recently welcomed a new therapy dog. However, what sets this dog apart is his weight – he tips the scales at 200 pounds!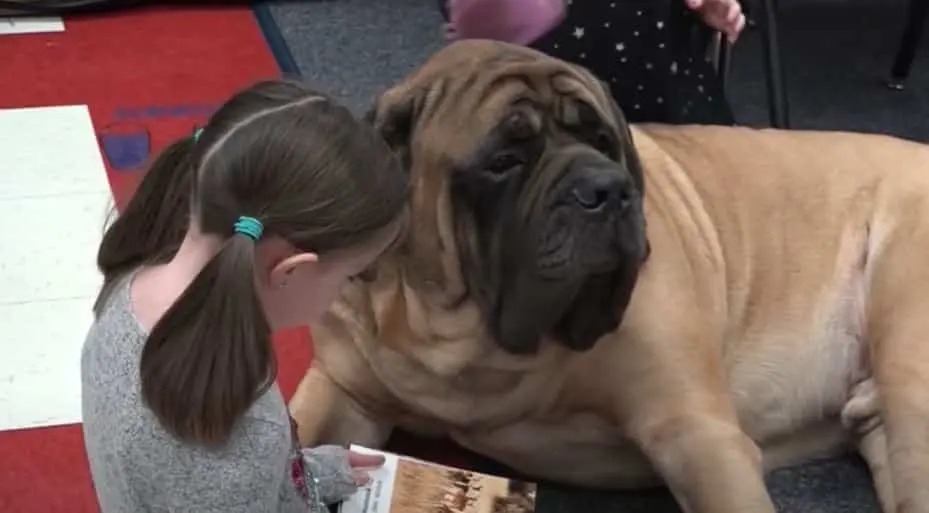 Gabe, the therapy dog, is a massive mastiff who is larger than many of the students and even some of the teachers at the school where he serves. Despite his size, he has a gentle demeanor, and the children adore spending time with him.
To be selected for a one-on-one session with Gabe, the students write him a letter explaining why they feel they need some quality time with him. Gabe reads all of his mail and chooses the children whom he feels need him the most.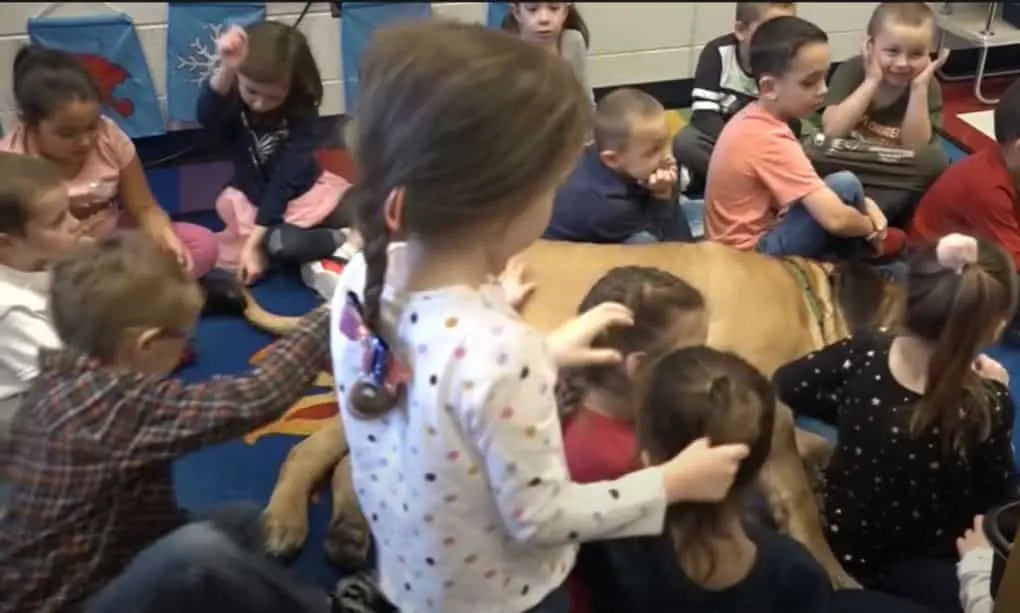 Once chosen, the students get to spend some one-on-one time with Gabe, which helps them recharge before heading back to class. Gabe takes his job seriously and enjoys it. However, he does more than just comfort and support the kids.
Gabe also teaches them about responsibility. The students must ensure that Gabe has access to water and take him for walks. He lets them know that taking care of an animal is a big responsibility and that even though he's a giver, he needs care too.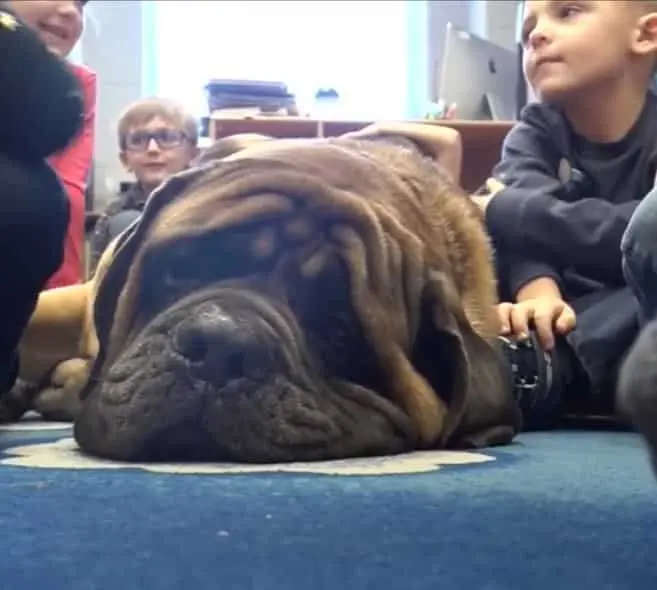 Gabe shares all the letters he receives with the teachers to gain a better understanding of their students' situations, which allows them to provide more effective support. This arrangement benefits both teachers and students, and Gabe himself enjoys his job.
Using therapy canines in the classroom provides several advantages, such as boosting attendance, enhancing problem-solving skills, decreasing disruptive behaviors, and promoting a sense of calmness and empathy among children. It's important to note that therapy dogs are not the same as service dogs.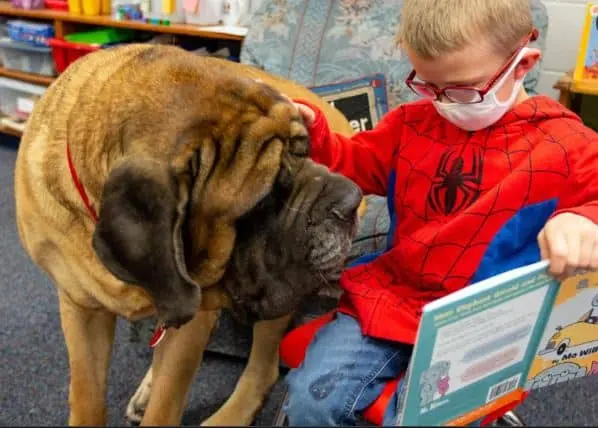 The dogs are present primarily to provide emotional comfort and support. They undergo training but also rely on their natural social instincts and abilities to promote emotional, cognitive, and physical well-being among the students they interact with, resulting in improved attendance and enhanced abilities.
Therapy canines come in various sizes and shapes, and their most important quality is their innate empathy and willingness to perform their role, which Gabe possesses in abundance.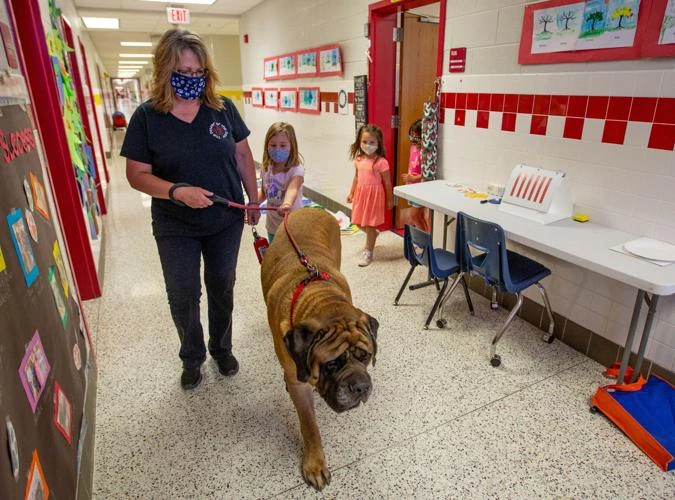 We hope you enjoyed witnessing how Gabe positively impacted the lives of these young children. As always, please feel free to share with your friends.