A loving family dog welcomed two rescued kittens into her care recently! At the beginning of this month, the Manhattan Animal Care and Control (MACC) received two tiny kittens. Sadly, their mother was not with them, and the kittens were relying on each other for support.
The kittens were in urgent need of a temporary home, so one of the MACC volunteers offered to foster them. Asa took the kittens into her home when they were only 3 weeks old.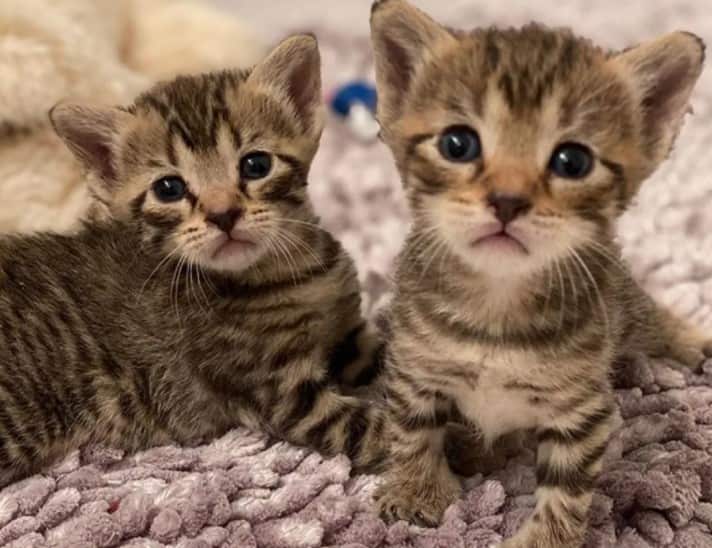 Milli and Gilligan were given their names and Asa brought them into her home. Upon their arrival, the kittens quickly became comfortable and sought out love and attention from their foster parent, as they were very young and in need of maternal care.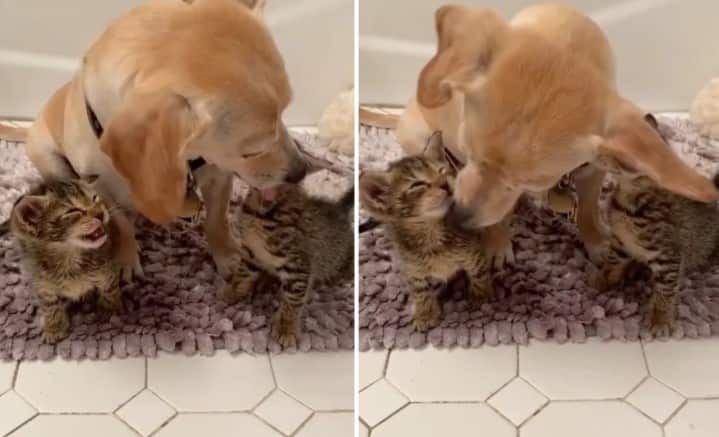 Asa introduced the kittens to her 7-year-old dog Kona, who had a big heart and maternal instincts for kittens in need. Kona had been rescued with her 3 puppies before being adopted, but unfortunately, she was returned to the shelter twice. Asa decided to foster Kona, which ended up as a "foster fail."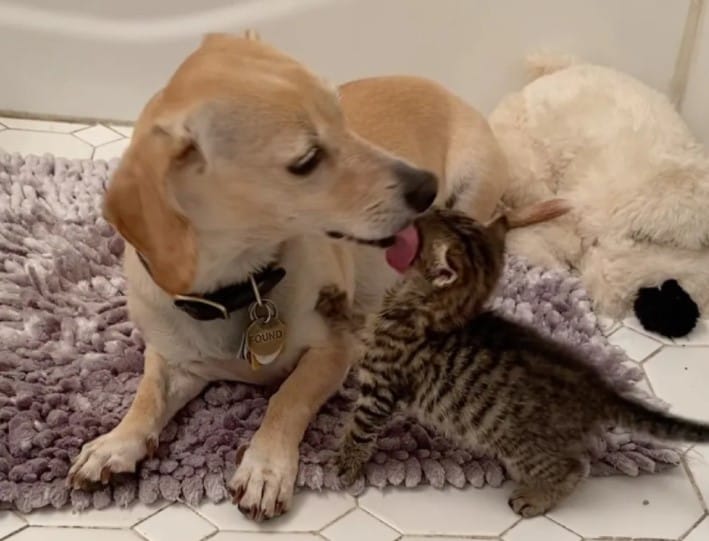 Kona was eager to meet the kittens, and as soon as she heard their tiny sounds from behind the door, she rushed into the room and started taking care of them like her own. The kittens were also delighted to meet Kona, and they immediately snuggled into her. Thus, they became an instant family!
Mama Kona quickly showered Milli and Gilligan with love, licked their faces, and took care of them. Whenever one of the kittens wandered off a bit too far, Kona would carry them back to the nest. She kept herself busy with the two little kittens, and when one cried, she tended to their needs right away. In short, Kona loved being a foster mom!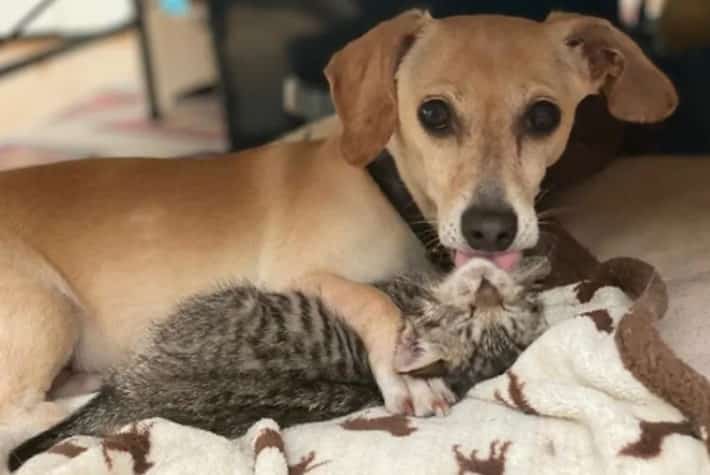 The kittens adore their new mother and can't resist seeking her affection. When Kona hears their meows, she rushes to their side.
Observe Milli, Gilligan, and their dog mother in the video below: