Helen's daily life was focused solely on survival.
This small dog had spent her entire life as a stray in Romania, never experiencing the safety and comfort of a home with a family.
After years of struggling to survive on the dangerous and icy streets, Helen believed that poverty and loneliness were her only future.
However, everything changed one day when a tourist visited her.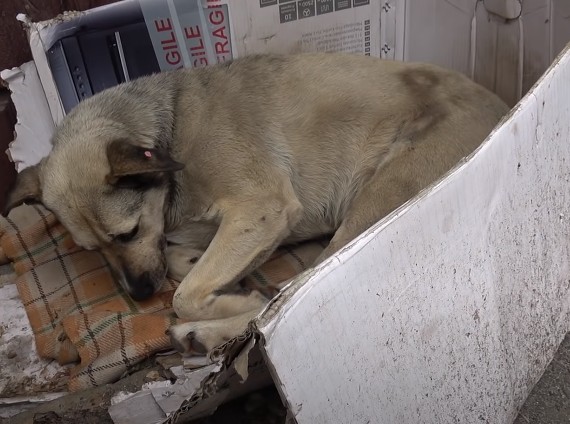 During a vacation in Romania, a woman noticed a puppy sleeping on the street with a sad expression.
Although many people would have felt sympathy for the stray dog and continued walking, this woman decided to take action.
She contacted Howl Of A Dog, a Romanian organization that rescues and finds homes for animals in need.
As soon as they received the woman's request to bring the stray dog inside, a team of rescuers was sent to her location.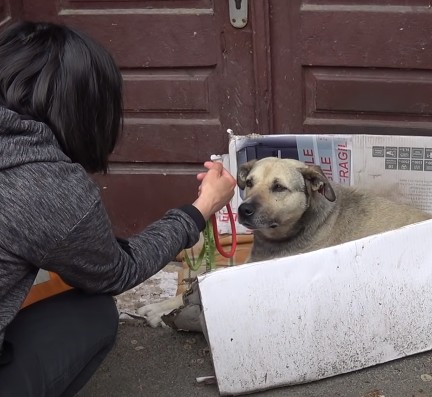 As she waited for the rescuers to arrive, the woman chose to investigate the stray dog's circumstances further.
She spoke with store owners in the area and learned that the dog had been living there for several years.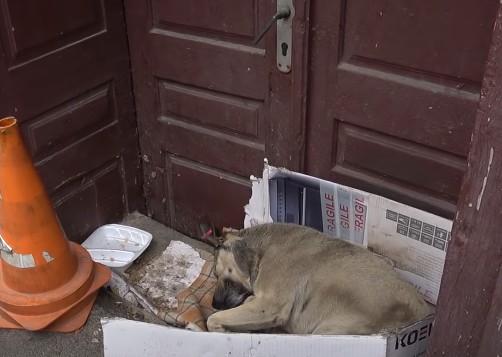 Based on the fact that the stray dog would often approach them for scraps of food, they assumed that she had been living as a stray her whole life.
This unfortunate puppy had to constantly be concerned with finding food and shelter every day of her life since she had to survive on her own.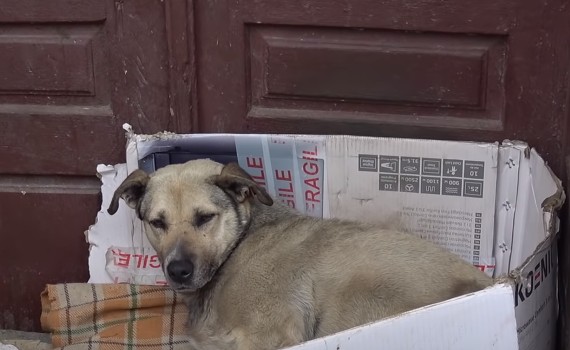 The woman remained with the puppy until the rescuers arrived and ensured that the dog was in safe hands.
The rescuers used a gentle approach to convince the dog to come with them, and they drove for two hours to bring the dog back to the shelter.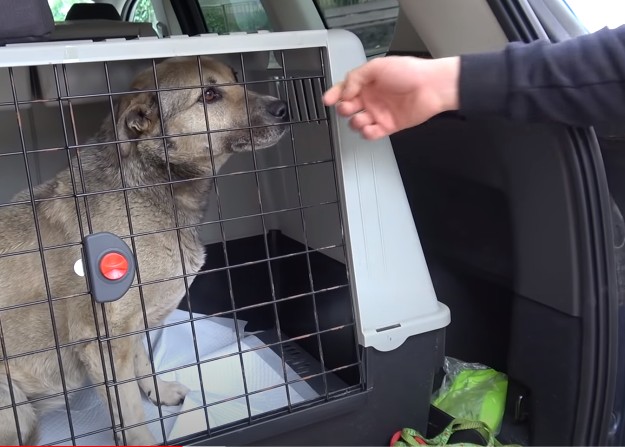 The rescue team was eager to have Helen examined as soon as possible since they were worried about the little stray they had named Helen.
Given how long she had been living on the streets, they believed that she was most likely malnourished and may also have had an untreated infection, illness, or other medical conditions.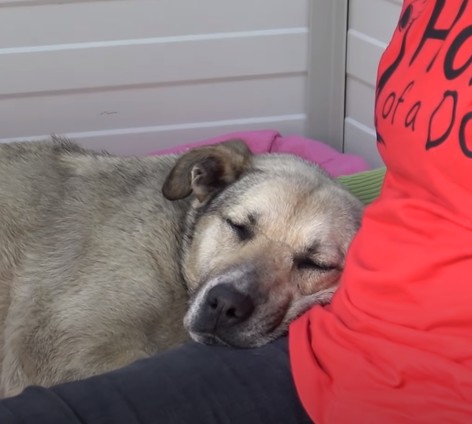 When Helen arrived at the shelter, she was examined by the veterinarian, who discovered that she had contracted the tick-borne illness anaplasmosis.
The veterinarian also discovered that Helen had probably been living on the streets for a total of six years.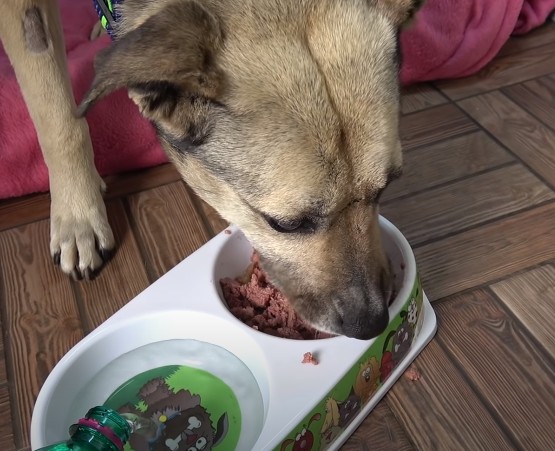 But now, Helen's tough past was a thing of the past and a new, happier chapter of her life had begun.
She was given the necessary antibiotics for her Anaplasmosis and received all the medical care she required to become healthy and strong.
After recovering from her health issues, Helen was put up for adoption and it didn't take long for her to find the perfect forever home.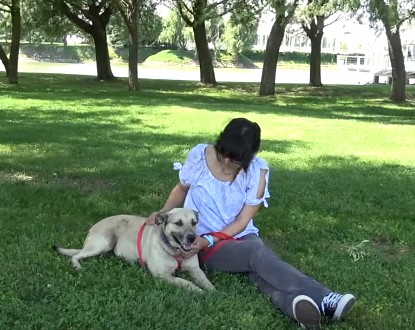 When a family arrived at the shelter, they felt a strong connection with Helen.
After years of loneliness and misery, Helen had finally found a loving and permanent home.
Helen now enjoys a sense of security, love, and happiness that she never knew was possible.
Thanks to the woman's call and the family's adoption, Helen's life has been transformed beyond her wildest dreams.
She is now delighted to have everything she needs and is thriving in her new life.