Vicente, a young canine, donning a tuxedo, remained unaccompanied as his adopters failed to retrieve him from the shelter.
On the day scheduled for adoption, Vicente's would-be owners rescinded their decision to adopt him, resulting in the pooch being stranded. Vicente had previously been adopted from Fundacion Rescatame, a charitable organization located in La Calera, Colombia. Following the adopters' no-show, the rescue center shared images of Vicente on their Facebook page on September 9. The organization also emphasized the rigorousness of their adoption process to avoid such instances.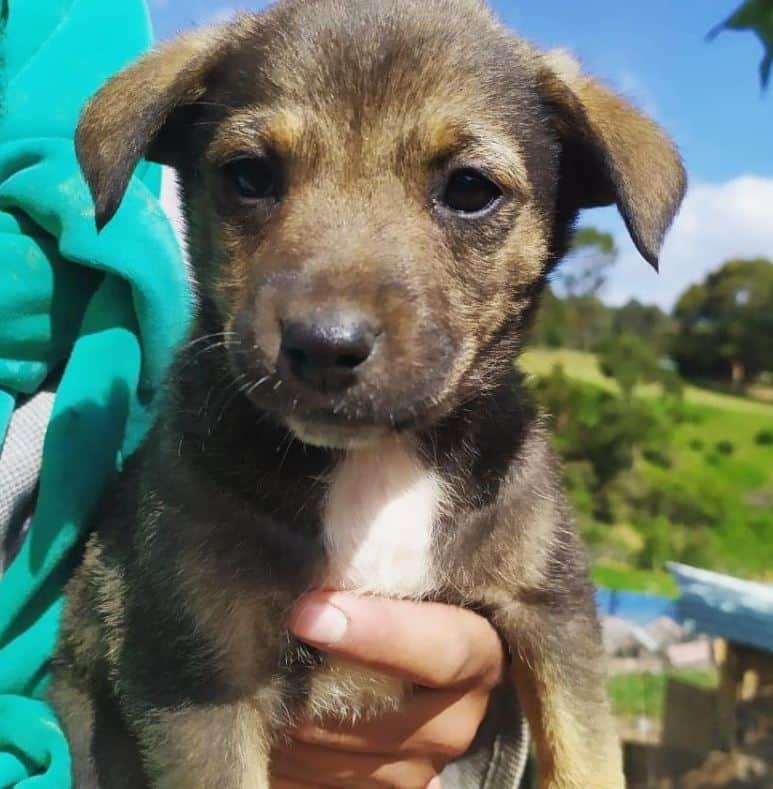 All animals should be adopted by responsible individuals who understand the commitment they are making. Pets are not disposable objects that can be discarded when they are no longer wanted.
Fortunately, there was a happy ending to Vicente's story. After his photos and story were shared on social media, the post received 3,000 shares, and the rescue center received numerous adoption requests for the adorable puppy.
A few days later, a new family adopted Vicente. They shared a photo of the puppy on social media, saying, "We wanted to let you know that Vicente has found his forever home with a wonderful family."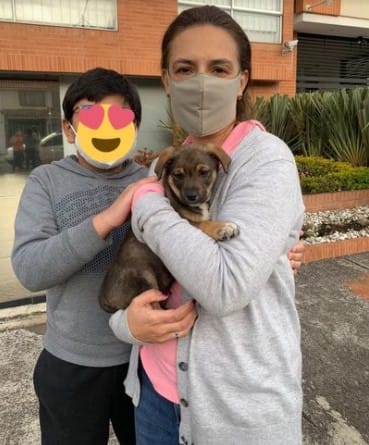 If you're considering adopting a puppy, there are more than 40 other cute dogs in need of homes at Fundacion Rescatame. This non-profit organization is dedicated to preventing animal abuse, as well as rescuing, protecting, and finding new homes for abandoned animals. So far this year, they've helped 200 dogs find forever homes.
The organization doesn't discriminate when rescuing animals. They believe that every animal, regardless of their sex, age, breed, or size, deserves a second chance at life.