While self-expression through body art can be beautiful, sometimes challenging norms can invite criticism from those around us. 51-year-old Richard Huff, who calls himself an "ink addict" and has over 240 tattoos, opened up about being constantly called a bad parent and a "monster" by online trolls for being covered in tattoos.
Meet Richard Huff, a self-proclaimed "ink addict".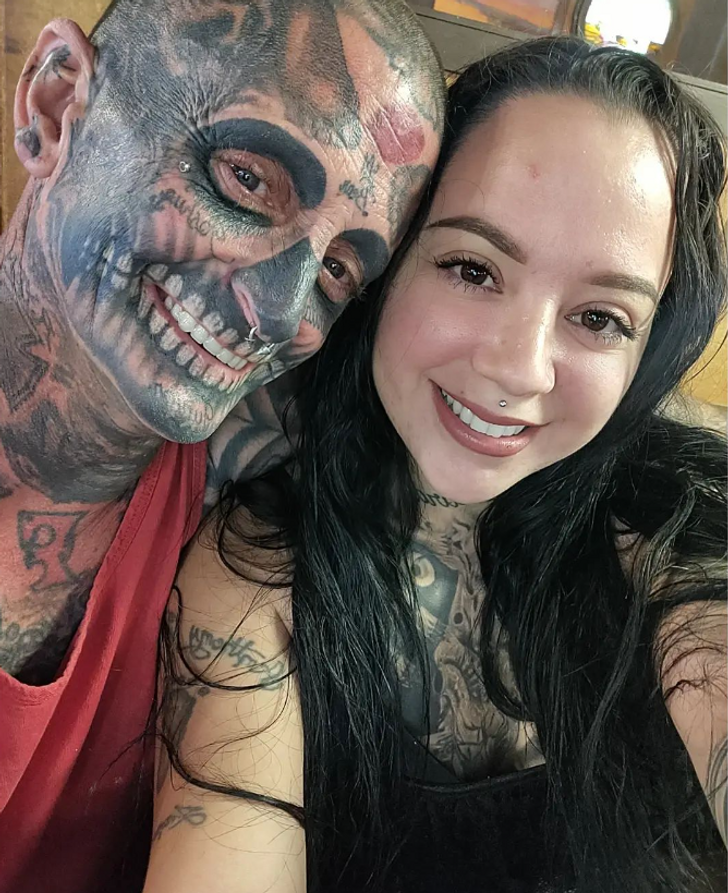 © camarenahuffcx / Instagram
Richard Huff, a 51-year-old dad who refers to himself as an "ink addict" recently opened up about the negative reactions he gets. Huff and his wife Marita are parents to seven children in total, and say that they are "no different" from other families. However, Richard whose body is covered in numerous tattoos, says that strangers mock them online constantly due to his appearance.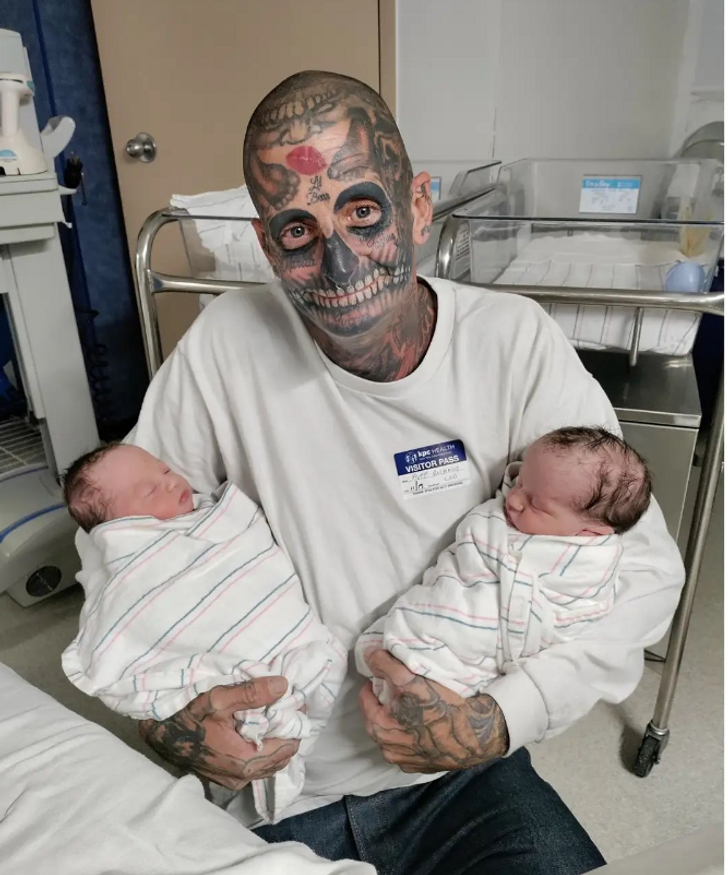 © camarenahuffcx / Instagram
Richard got his first tattoo at the age of 17. "It became an addiction, I started with my legs and worked my way up," he said. Now, around 85% of his body is covered in ink, including the names of his kids and his daughter's lips.
"I want to be 100% covered in tattoos probably within the next four years," said Richard. "I don't know if it's the pain or the artwork that you put on you, but it just becomes fascinating when you're able to do this."
His tattoos have resulted in his children's friends calling him "scary".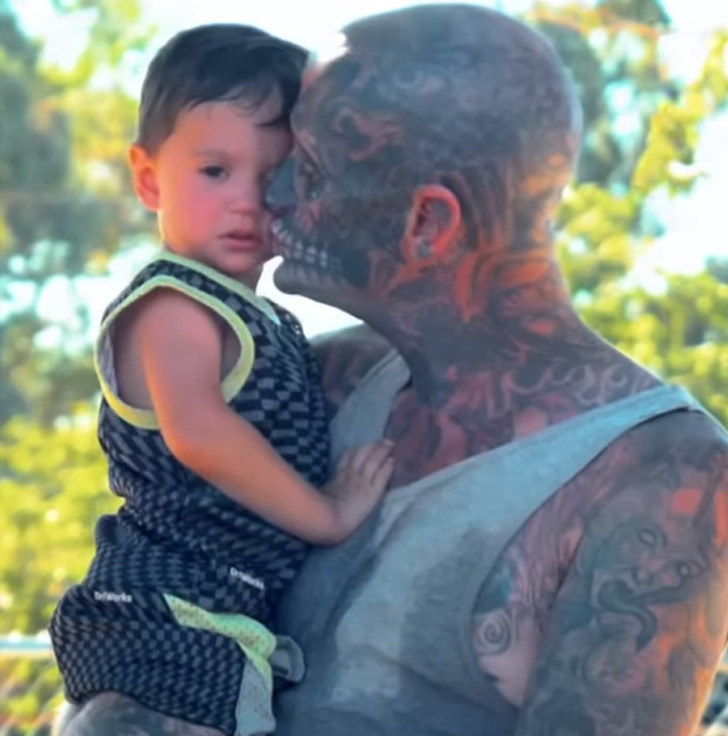 His passion for tattoos isn't without its negative side. Richard says that children at his kids' school would often get scared of him. His daughter revealed, "They say, 'ah it's a bit scary' and I say 'no, my dad is not scary, he is good with tattoos.'"
Richard's wife, Marita confessed she was initially scared of his appearance as well, "I did judge Richard based on his looks at first but as I got to know him a little bit, he is actually a big-hearted person."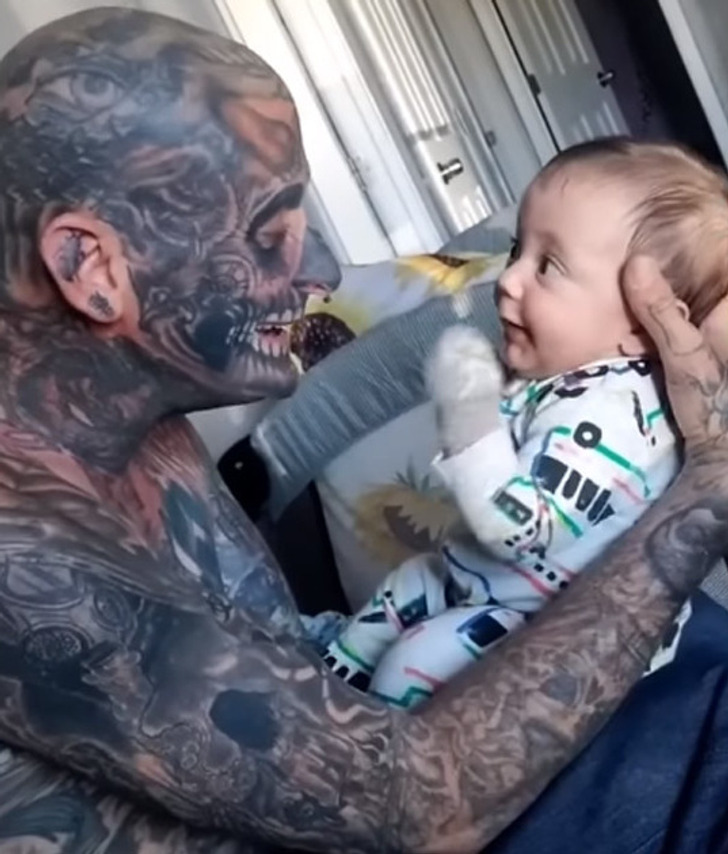 © one_onlymrshuff / TikTok
Richard says he has not let all the negative reactions to his appearance get in the way of being a good father to his children. "I participate in the PTA, I go to all my kids' functions," he said. Cruel comments online criticize Richard's decision, with one saying, "I'm not against tattoos, but I mean honestly, does he really need tattoos on his face like that?"
But many others came to Richard's defense, with a commentator saying, "Everyone keeps talking about his face tattoo. He likes it. He got it. He's a good father. Let him be."
Despite the negative reactions he gets, Richard isn't stopped by the criticism.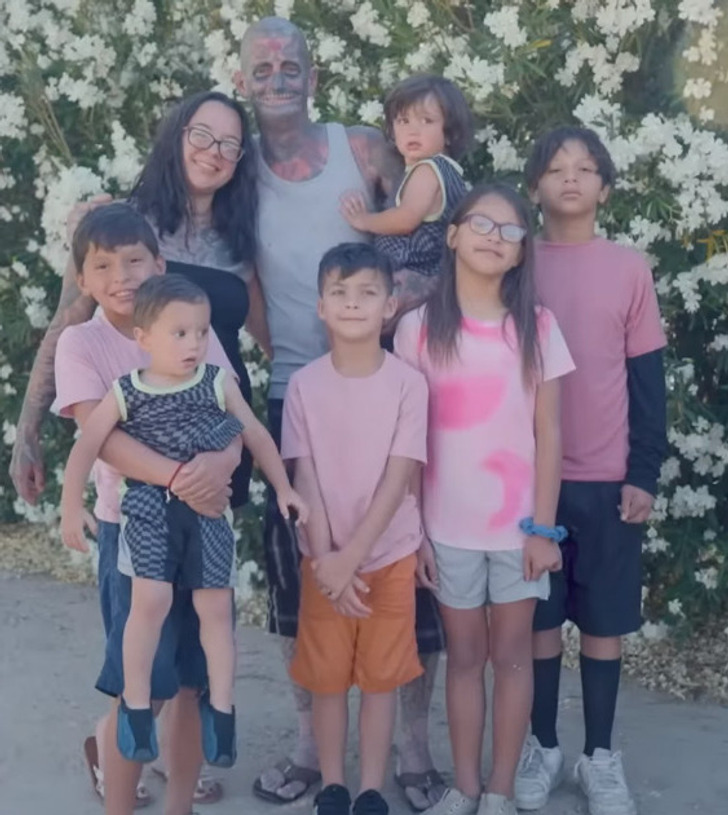 "If somebody can make negative comments like that, there's something wrong with them themselves that they would have to judge somebody else," said Richard. "This is what we did and we're happy. We've been together six years our kids are happy and to us, that's all that matters."
Richard says that even though the cruel comments online can go a bit too far, they don't change his love for his family. "Having tattoos does not scare my children, it does not make me a bad father, it makes my kids get a different perspective on life."
Tattoos can mark significant moments of our lives, such as this 91-year-old lady who decided to get a tattoo later in life to permanently memorialize a special moment.
Source: https://brightside.me/articles/a-heavily-tattooed-dad-faces-struggles-as-people-think-he-is-a-horrible-father-814913/