Leaving a pet behind is a difficult decision that can be heart-wrenching, but sometimes life can force us to make tough choices. This was the case for a 12-year-old boy who had to surrender his puppy to a shelter. However, he made sure to leave a note explaining the situation and made sure that the baby pit bull was left in good hands.
The boy placed the few-weeks-old pit bull in a box along with its favorite stuffed animal and a note. He then left the box on the doorstep of Refugio Xollin, a shelter in Michoacan, Mexico. The staff at the shelter were surprised when they found the box the next morning. They brought the puppy inside and quickly learned who had left it there and why.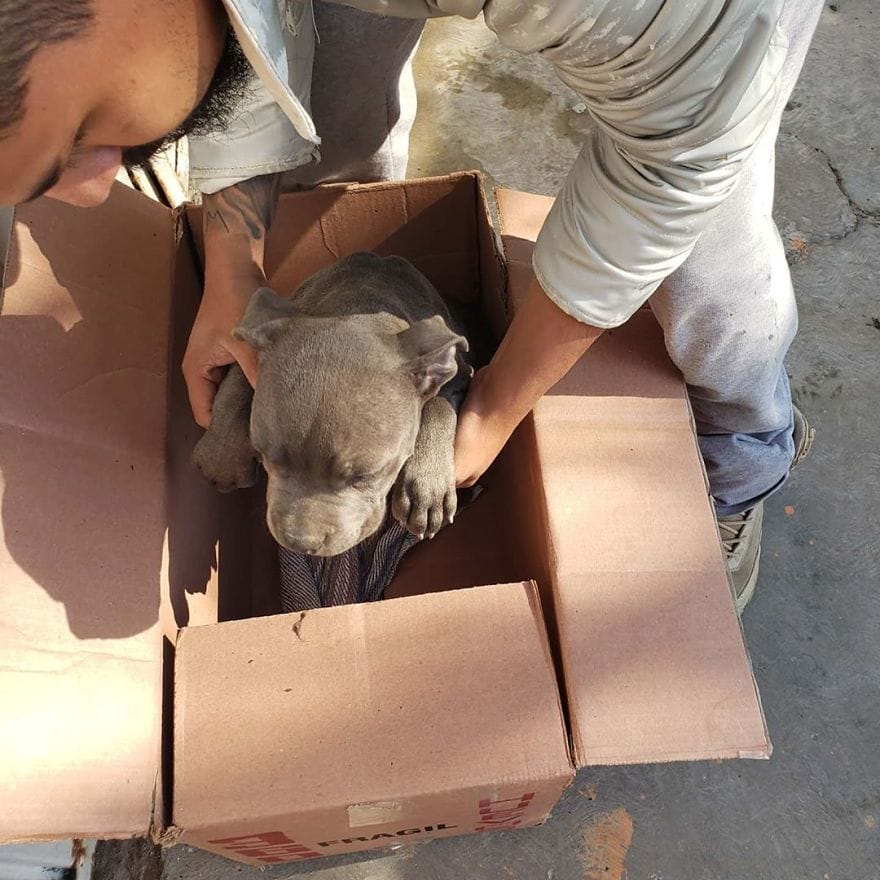 As per the note, the pit bull was owned by twelve-year-old Andrés, who had to part ways with his beloved furry friend due to his father's aggressive behavior. In an effort to save his puppy, he made the difficult decision to give him up, hoping that the pit bull would find a more caring and loving home.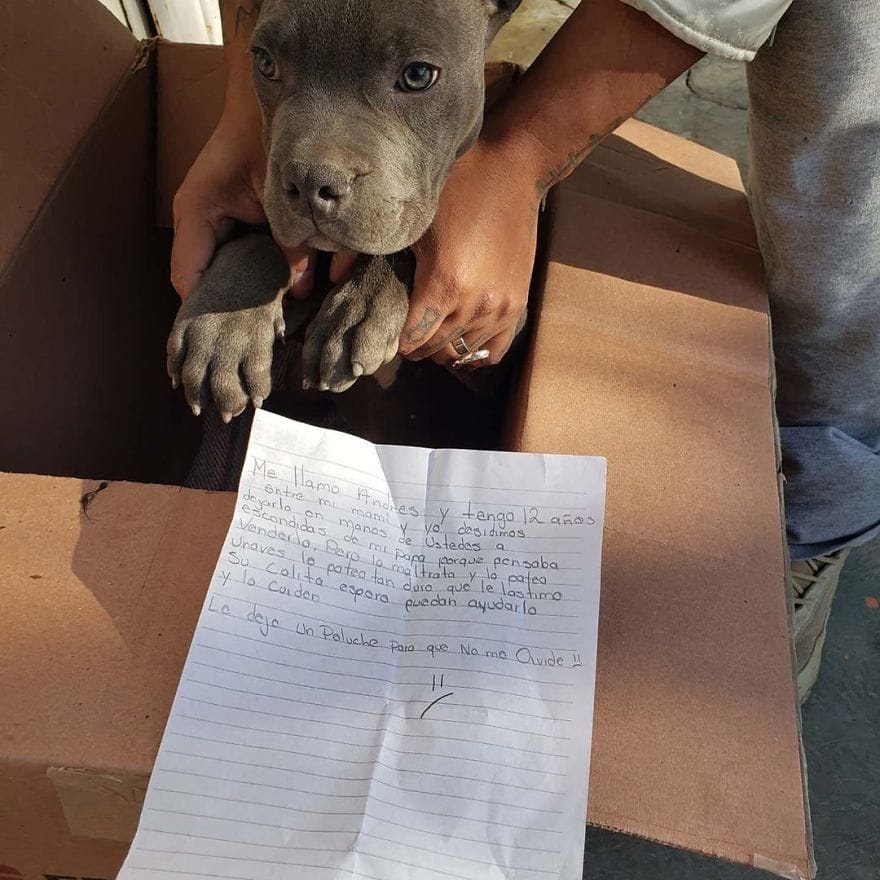 The shelter staff felt that the letter had a powerful message, so they decided to share it on Facebook to reach a wider audience.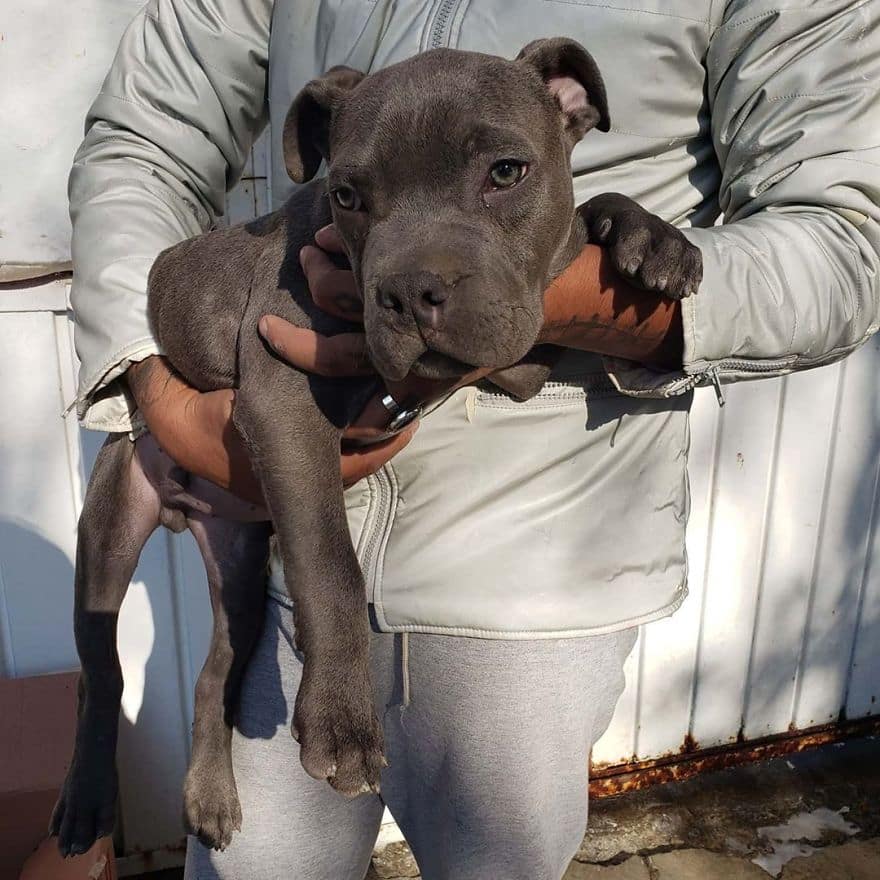 "The shelter was surprised to find a dog in a box with a stuffed toy and a note," Refugio Xollin shared on Facebook. "The note was written by a child who explained that his father was abusive towards the dog and was planning to sell him. In a state of desperation, the child left the dog at the shelter to save him."
The shelter staff was moved by Andrés's kind-hearted act and made every effort to grant his wish by finding a loving home for the puppy, who they named Rene.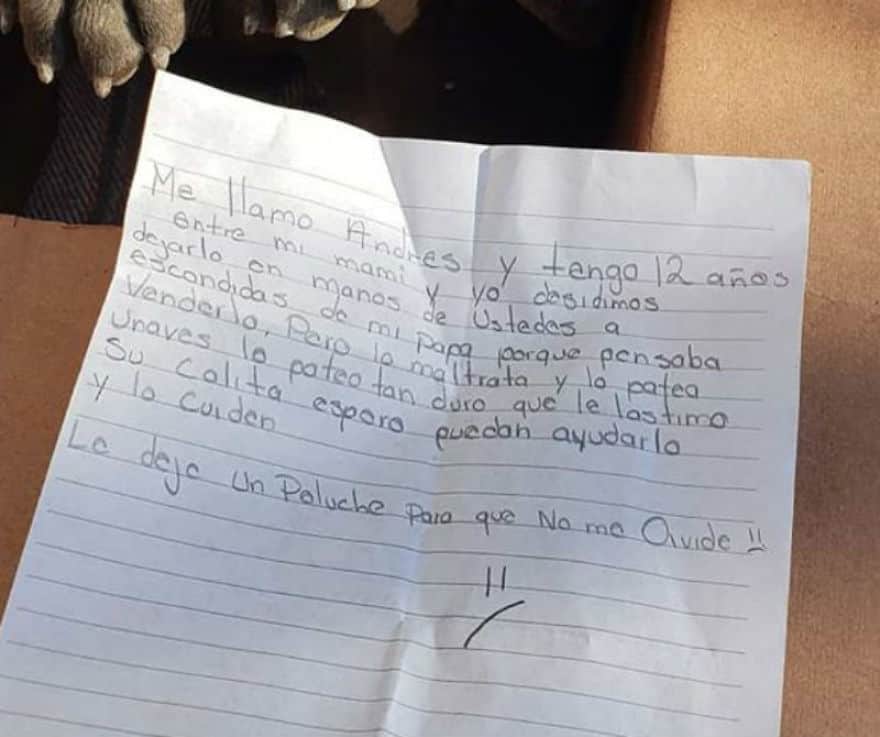 Since the original note was written in Spanish, here is the translation:
"My name is Andrés and I am 12 years old. My mom and I decided to leave my dog in your hands, hiding it from my dad because he is thinking about selling him. But he mistreats and kicks him. One day he kicked him so hard that he hurt his tail. I hope you can help and take care of him. I left him a stuffed animal so he won't forget me."
Rene is currently residing in a shelter home until a permanent home is found. Thanks to the publicity generated by the event, the shelter has received over 300 adoption requests. We hope that Rene finds a loving and caring family and grows up to be a happy dog with a wagging tail!