The kid has grown up with the company of Harry, the puppy, and they have formed a close bond. Ms Sun, who is the parent and also the one who filmed the video, got upset after finding her new facial cream ripped open and used as a toy.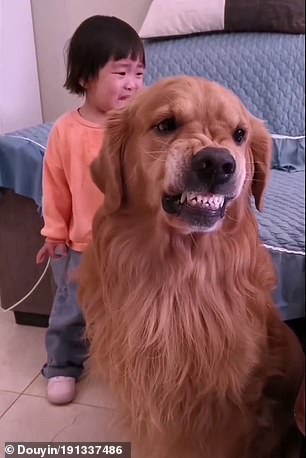 "I was honestly really upset. I'd just bought the cream and half of it was already gone," Ms Sun, 32, told MailOnline. "My child started crying because I was shouting at her quite aggressively."
Therefore, Harry stepped in between them to protect the weeping child from her mother.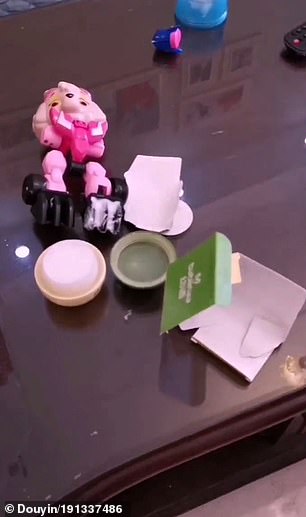 He also seemed to growl at Ms. Sun to make her back off. She found it 'funny and irritating' at the same time.
Ms. Sun said that her anger "disappeared" as soon as Harry intervened.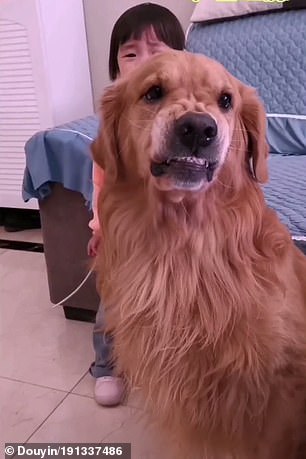 Harry even attempted to comfort the crying child by wrapping his paw around her shoulder. "I was still upset, but I thought it was also quite funny," Ms. Sun said. "It was very heartwarming. Dogs will find ways to express their love if you treat them properly."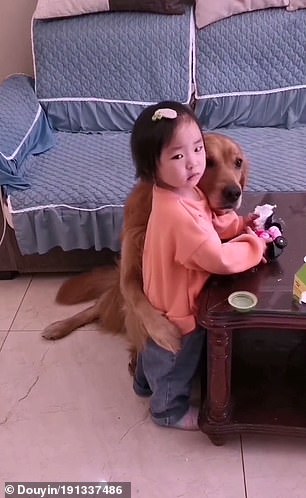 This is not the first time Harry has acted as a protector for his young friend.
"The mother added that Harry would come over and try to shield her with his paws whenever they spoke to her in a harsh tone. He would protect the child at all costs."
This is a heartwarming video where a golden retriever protects his little friend, a girl, while she is being reprimanded by her mother: