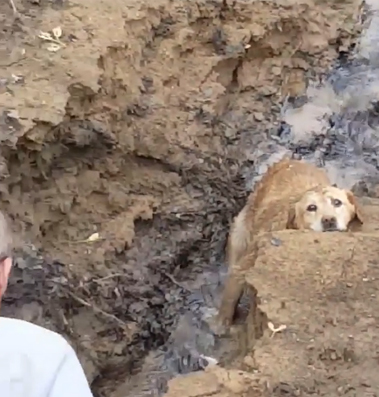 Whilst packing his van for work, Darrell Perkins caught the sound of what seemed to be a distressed young dog yelping. Perkins resolved to explore the noise emanating from the river's edge, as he knew there had been a notice of a missing canine in the area.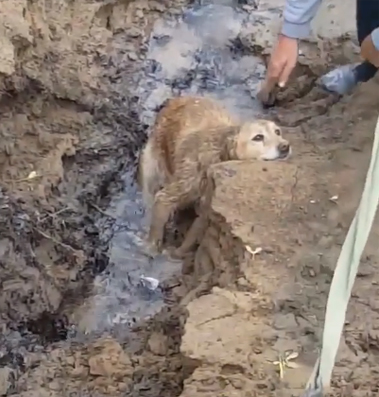 Peering over the riverbank, Perkins noticed Ginger stuck in the mud, resting her head on the bank of the river. Without delay, he phoned Brenda Osborne, the dog's owner, a neighbor, and Johnny Rickman, the dog warden for Lawrence County.
Ginger, a canine of 12 years of age, had been declared missing at the commencement of the week.
The rescue operation was recorded on video as Rickman descended down the muddy bank wearing a harness. Ginger gazed upwards with her large eyes, anticipating her liberation. Once Rickman had picked up Ginger, the other individuals provided assistance in pulling them both to safety.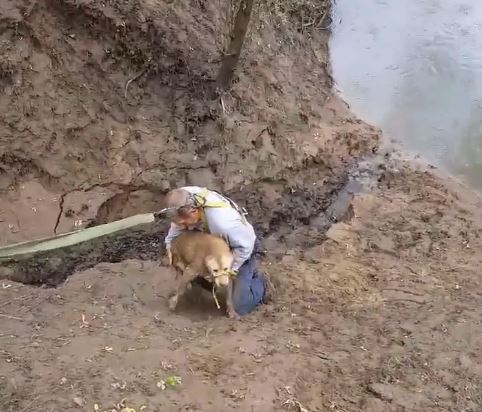 The incredible rescue can be viewed beneath.