Vet Technician Kathryn first saw Sally the puppy when she was in a critical condition. The breeder who could no longer take care of her gave her to Kathryn. Due to pneumonia and breathing difficulties, the veterinary technician described Sally as "blue".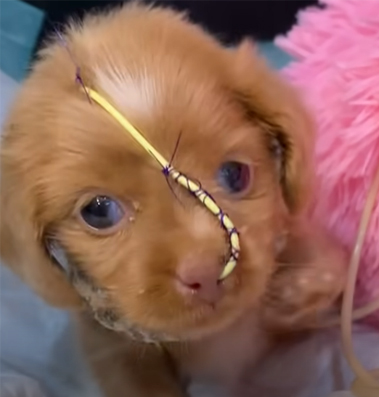 Upon placing Sally in the oxygen chamber, Kathryn realized that the puppy required extended periods inside due to her reliance on oxygen.
It's evident that the unfortunate canine is experiencing breathing difficulties and needs assistance in building up her lung strength.
Kathryn provided care for Sally both while inside and outside of the oxygen chamber for multiple days to weeks. However, the struggling puppy was unable to leave the chamber, as she would quickly experience oxygen deprivation.
Despite her situation, Sally demonstrated a desire to live a typical dog's life. She frequently peered out of the window and licked the walls of her chamber, indicating her desire to play and have a regular life, despite her body's limitations.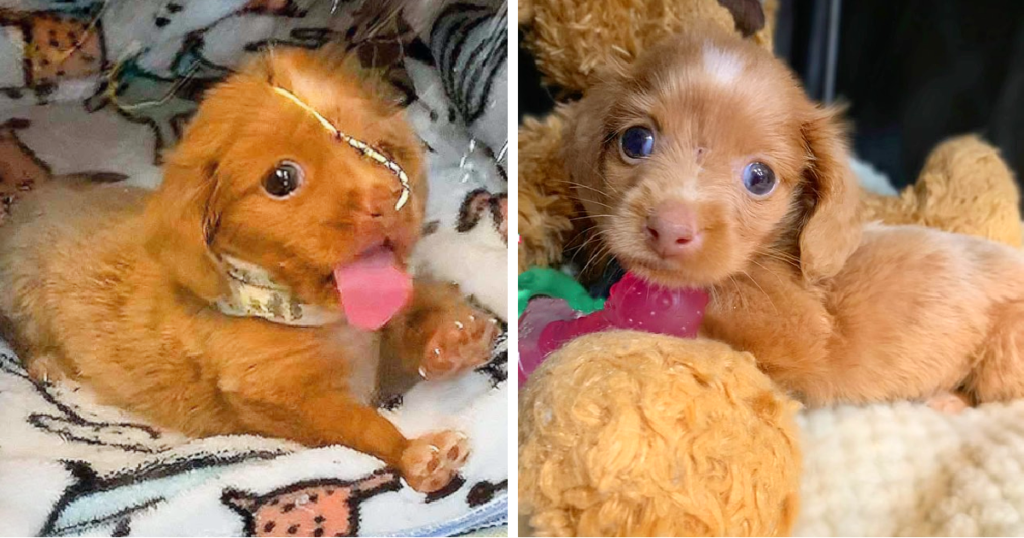 During the puppy's recovery and growth, Sally was usually carried with her bubble so that she could see beyond the walls of her oxygen chamber. This routine continued until the puppy started scratching at the bubble and attempting to exit.
Sally, despite her breathing difficulties, yearned to explore the world outside of her protective enclosure. Kathryn started taking the energetic dog on brief excursions outside of her bubble, which not only allowed Sally to get some exercise but also provided her with some fresh air. These outings have become a regular occurrence, and they continued to take Sally on them for the next few days.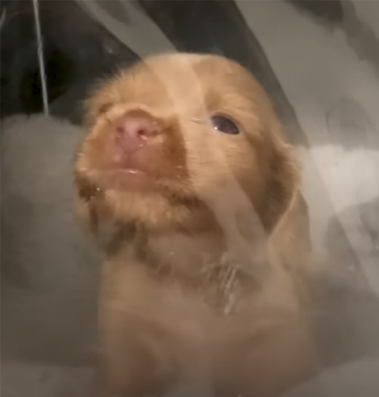 Over several weeks, Kathryn gradually increased the duration between Sally's oxygen therapy sessions, extending them from 15 seconds to 3 minutes.
As a result of their daily exercise routine, Sally's breathing improved significantly. To allow Sally to move around and sit up as she grew, Kathryn ingeniously expanded her bubble.
One day, they decided to take Sally outside, where she played on the grass and basked in the sunshine. Due to her limited lung capacity, they brought her back inside the bubble. Since Sally had made great progress since being confined to the bubble, they allowed her to freely enter and exit it.
However, on another day, Sally made it clear that she didn't want to be inside her bubble anymore. Though Kathryn placed her back in the bubble for safety, Sally escaped before the entrance could be locked.
One of Kathryn's colleagues, Bonnie, adopted Sally once she had been given the all-clear, and she remained with Sally during her recovery. Sally quickly became loved by her new family and her canine siblings.
Sally went on her first park walk, visited the pool, picked out her first toy, and experienced many other new things. She is no longer the sickly puppy she once was and is now enjoying her life in the real world.
Watch the video below to learn more about this incredible story.