This story is about a small dog named Mimi who was confined to a cage for a period of 2 years. When Sabine, a rescuer, confronted Mimi's owner, he claimed that they kept Mimi in the cage to prevent her from making their newborn baby ill. Despite the owner's reasoning, Sabine persisted and pleaded with him for over a month to hand Mimi over, and eventually, he relented.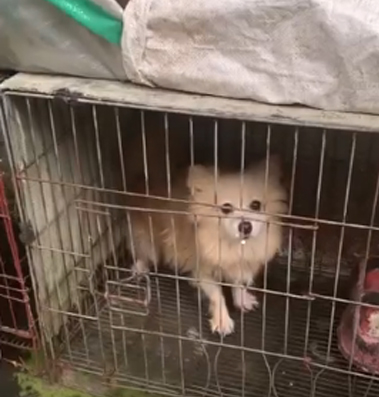 Mimi was given a day at the spa to get cleaned and healthy. Fortunately, she couldn't stop smiling as she knew she was no longer confined to a filthy cage. To make things even better, Mimi was later adopted by Suzanne, a kind-hearted woman, who gave her a wonderful forever home. What a heartwarming ending!
Please watch the video below.