This is an incredible transformation.
Upon arrival at KC Pet Project in Kansas City, Missouri, Simon's appearance was unrecognizable, and the team was unsure of what kind of stray animal they were dealing with.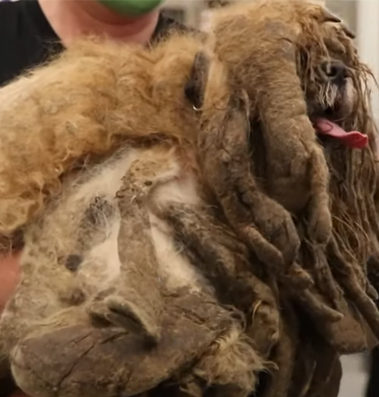 The staff found an adorable 11-year-old shih tzu beneath one of the most severe cases of matted fur they had ever seen.
Simon was trapped under seven pounds of tangled fur, malnourished, infested with fleas, and had severe dental problems. Additionally, he could barely walk.
It is unclear how long Simon had been in this condition, but it was evident that he required immediate love and attention.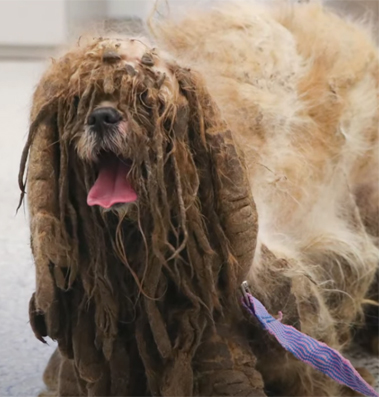 After Simon's life-changing shave, the grooming team discovered that his skin was in better condition than expected, and they were relieved to see Simon feeling happy and free from the weighty burden.
Watch the incredible Simon in the video clip here.