The list of Clint Eastwood's girlfriends is pretty much as long as his filmography.
Known not only for the huge number of films he both acted in and produced and directed, but also for his weakness for beautiful women, Clint Eastwood is one lucky man. He has been active in the film industry since the '50s and has numerous awards under his belt. He has won four Academy Awards and four Golden Globes among the rest.
In fact, Eastwood is a true Hollywood legend who has done a lot for the world of film.
His awesome looks and charm were the reason why many women fall for him over the years. Although he was only married twice, the actor has eight children with different women and is known as someone who wasn't really faithful to his partners.
He married Maggie Johnson in 1953 and the two had two children together, Kyle and Alison. However, shortly after they tied the knot, the Million Dollar Baby director had an affair with a woman from Seattle which resulted with a daughter, Laurie, that Eastwood learned of and met later in life.
Although he remained married to Johnson until 1984, Eastwood had plenty of affairs, including that with Sondra Locke with whom he was together for nine years before he divorced his wife. Locke was also married, but she never divorced her husband.
Eastwood has daughter Kimber with a stunt-woman named Roxanne Tunis, son Scott and daughter Kathryn with Jacelyn Reeves, a flight attendant, daughter Francesca with actress Frances Fisher and another daughter, Morgan, with second wife, news anchor Dina Ruiz.
On the premiere of his movie The Mule, in December 2018, Eastwood appeared on the red carpet with all his children. It could be seen from the photos that he's a proud father.
Today, Eastwood is dating his girlfriend of six years, beautiful Christina Sandera who is 33 years his junior. The two met back in 2014 while she worked as a hostess in the actor's Mission Ranch Hotel, a resort created by Eastwood in Carmel, California.
The two live together in the actor's $20 million mansion in Carmel Valley and his friends and family say he's really happy with her. Also, those close to the actor say how she's getting along with all of his kids who love her and respect her very much.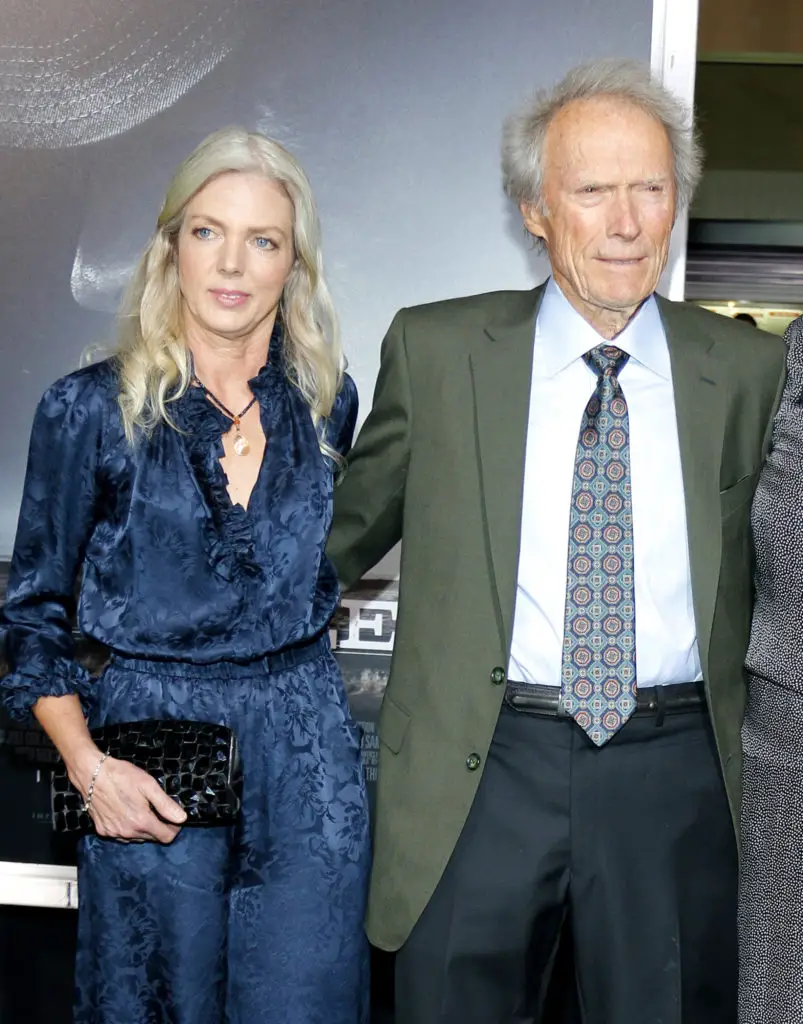 Christina's ex husband, bakery owner Paul Wainscoat with whom she was married for 11 months, slammed his ex-wife in public. He told National Enquirer, "I wish Clint all the luck in the world with that woman," describing their marriage as hell.
Well, Eastwood has a great time around his girlfriend. "She's fun, easygoing, and his kids like her too. She's on an even keel like he is," a source told Closer Weekly. Honestly, that's all that matters. We are very happy our favorite actor is having someone special as Christina by his side.
Source: https://boreddaddy.com/everything-you-need-to-know-of-clint-eastwoods-rich-love-life-and-his-new-girlfriend/