The owners of a dog surrendered him to a shelter, claiming that he was aggressive and didn't like men, making it difficult to keep him. However, when Lee Asher cuddled the dog and took him to his new room at the shelter, it was clear that these claims were false.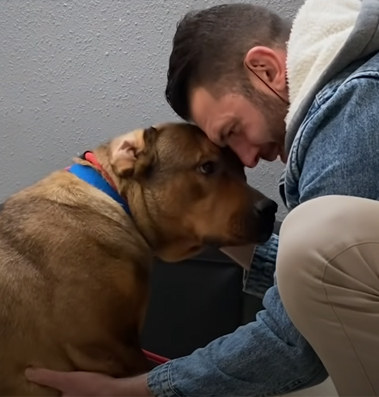 The canine, whose name was changed to Booze, was slowly introduced to the other foster dogs in Lee's care, and it turned out to be a major triumph! According to Lee, everything that the dog's previous owners had said about him was completely untrue because he was very amiable! We wish for Booze to find a permanent home soon. Be sure to watch the video below.
Feel free to share this with your loved ones.