One day, veterinarian Ogün ztürk visited a small village to treat a cow that required medical attention.
He planned to be there for a short period of time, but the visit became something that Ogün will remember for a long time.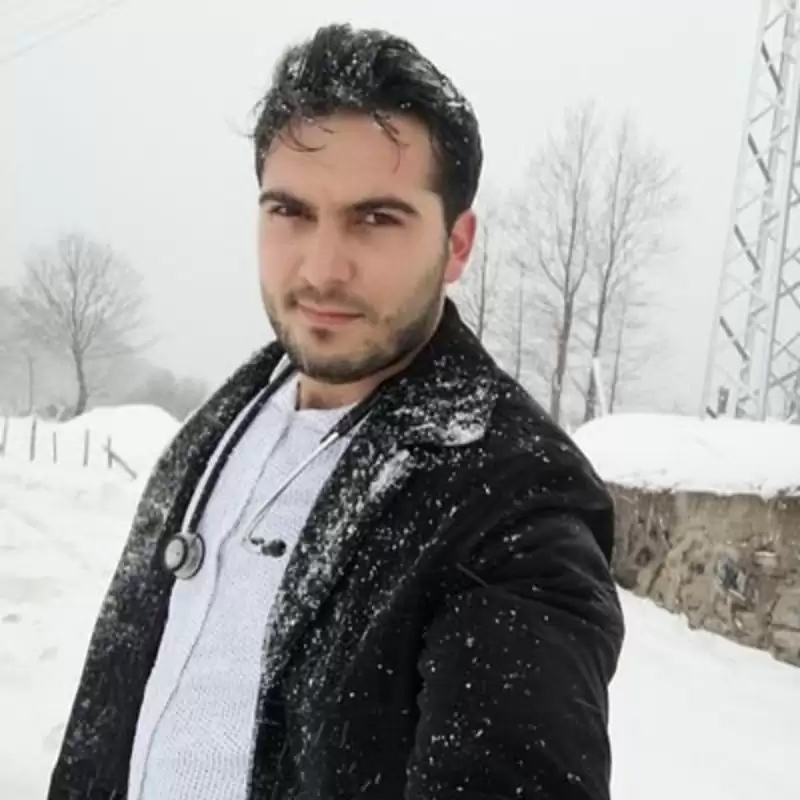 Ogün had completed his work in the village and was preparing to leave when he noticed something that stopped him in his tracks.
As he made his way out, he saw a girl coming towards him, walking on a path covered in snow. But she wasn't alone; she had a small puppy perched on her back.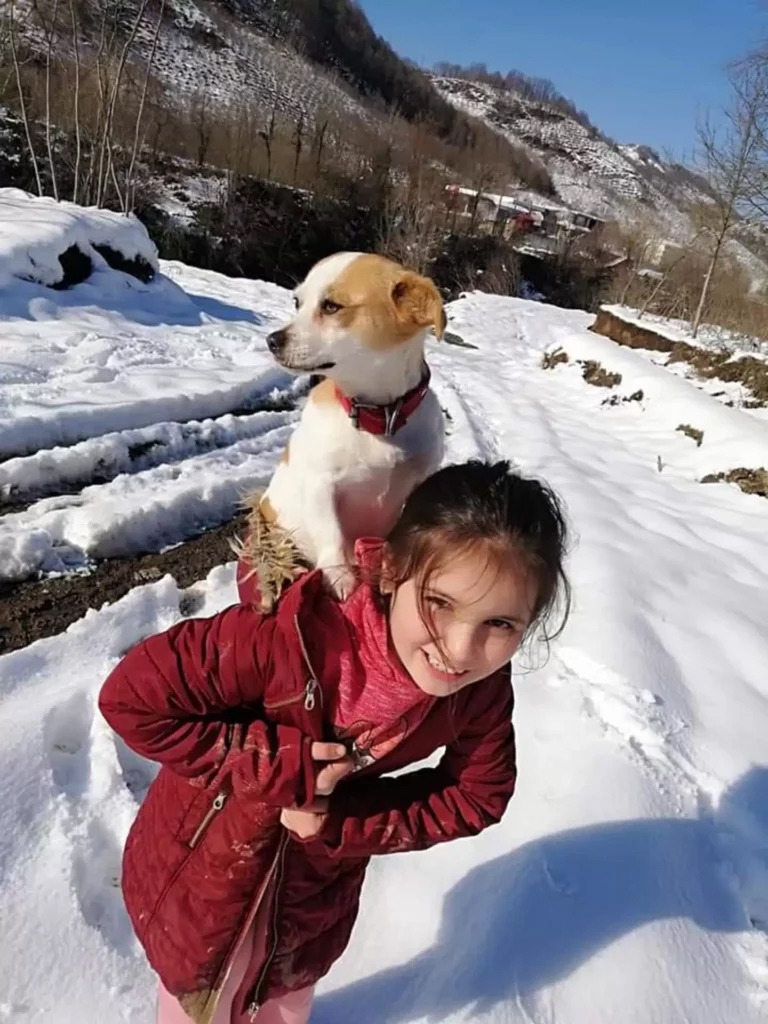 It turns out that the 8-year-old Cemre Su Türköz heard that a veterinarian was visiting the area and decided to take advantage of the opportunity.
Pamuk, Cemre's dog, had fallen ill, and so she decided to walk more than a mile from her house to where she'd heard Ogün would be in order to get his help.
"When I first saw them, I was very surprised and moved," Ogün said to The Dodo. "She had wrapped up her dog and carried him on her back to reach me."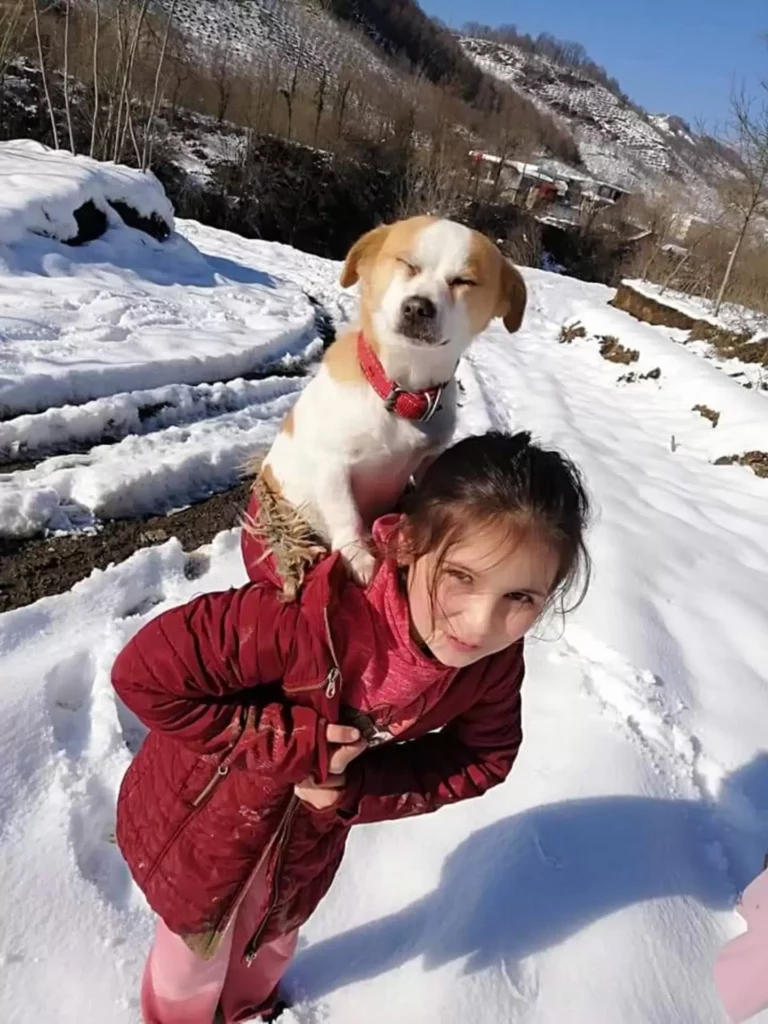 Naturally, Ogün couldn't refuse Cemre and Pamuk, so he examined the dog while the young girl looked on with worry.
Fortunately, the dog's illness was not serious. According to Ogün, Pamuk only had a few minor skin conditions that bothered him but were easily treatable.
"When Cemre heard that her dog would recover, she was overjoyed," Ogün said. "I administered external parasite medications to Pamuk. He is now happy and healthy, enjoying himself again."
The young girl and her dog not only received the assistance they required, but they also gained a new friend.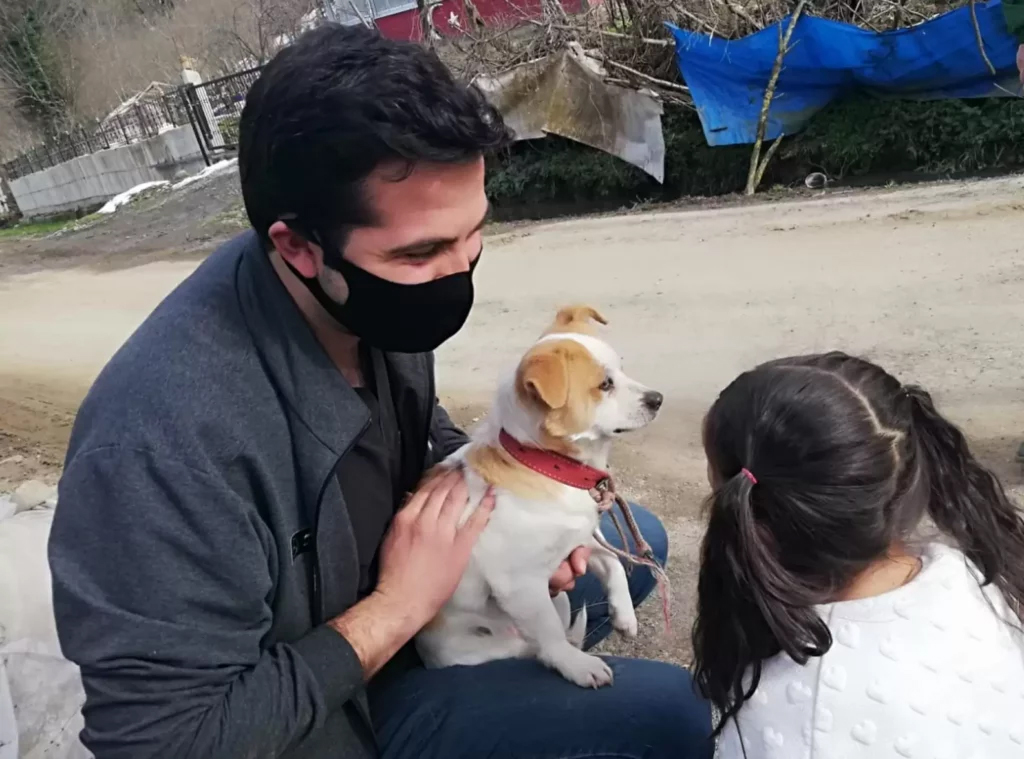 Ogün has made follow-up visits to the village to ensure that Cemre and Pamuk receive any necessary treatment and care. He wants to make sure that they don't have to go through the trouble of finding him again in the snow.
Considering the lengths Cemre went to in order to seek his help, he feels it is the least he can do to help keep them healthy and happy.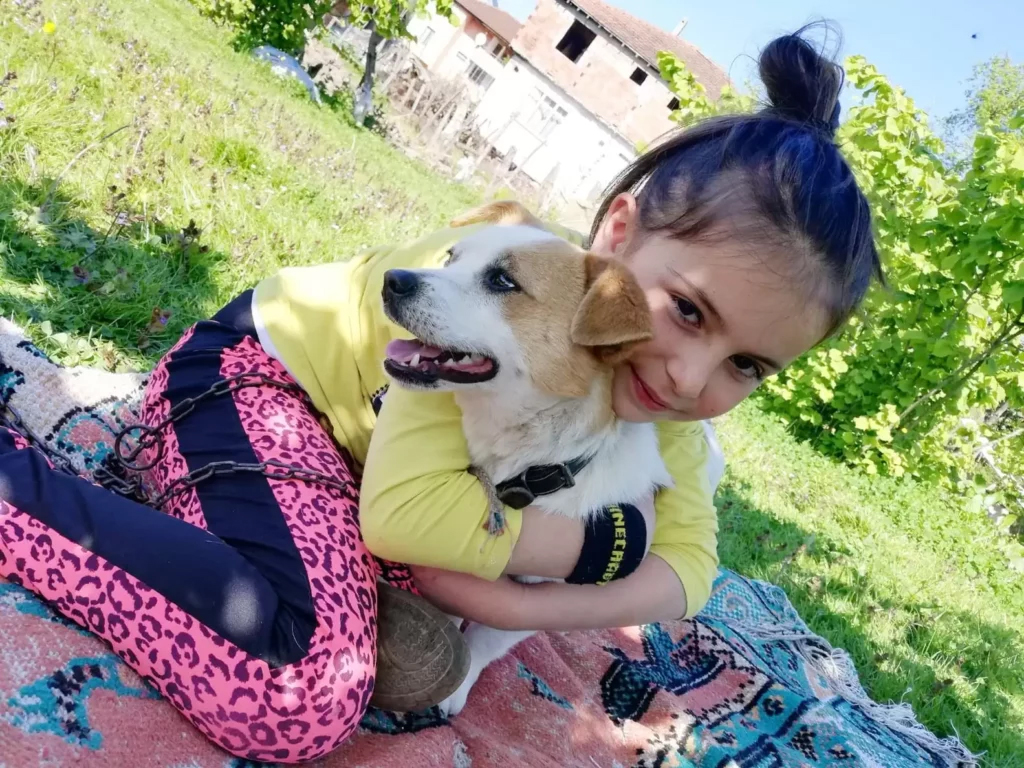 Ogün expressed his happiness and admiration for Cemre's kind-heartedness, saying, "It made me very happy that an 8-year-old girl behaved in this way with such a loving heart."
On that day, Ogün didn't charge Cemre for treating Pamuk, and he felt that witnessing her love and loyalty to her dog was the best reward.
"Despite everything that's happening in the world, there is still hope," said Ogün. "Cemre has shown us that love is the only truth in the world, and it's heartening to see someone so young demonstrate this."