A runner from Saudi Arabia recently shared a heartbreaking video of a distressed puppy. While jogging on a sidewalk, the runner heard the heart-wrenching cries of a puppy in pain.
In the video clip, the puppy was hiding behind a palm tree, pleading for help from every passerby. As the runner moved closer to the puppy, he realized that the poor dog was emaciated and appeared to be suffering from recent trauma.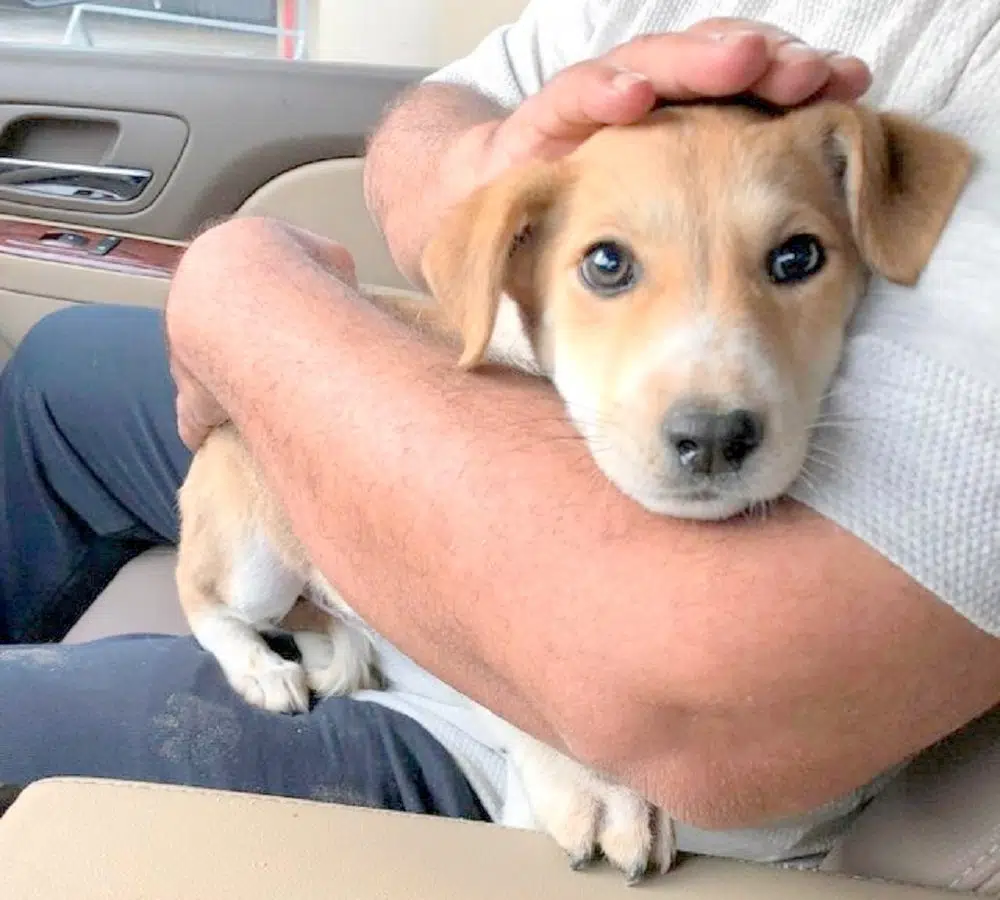 It takes a little bit of kind petting from the jogger, but the puppy eventually calms down, trusting that the man was there to assist. The man was also moved by the puppy's plight and decided to bring him home.
The puppy, now named Scopy, was provided with a full bowl of dog food. As Scopy hungrily ate from the bowl, the man remained worried about Scopy's health. He took Scopy to the veterinarian where the doctor reassured him that Scopy was doing well, but was a bit emotionally traumatized.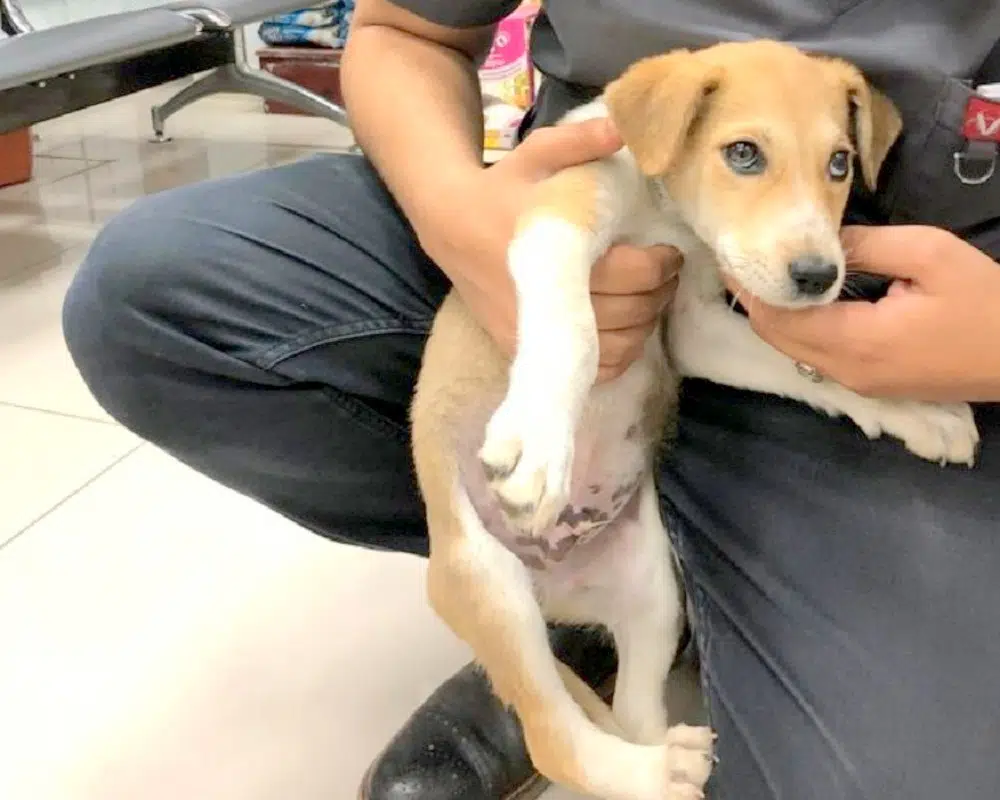 Currently safe at home, Scopy's mood is improving every day as he is showered with love and care. Scopy has formed a strong bond with his new owner and we are thrilled to see them embark on a journey filled with new memories together. What a heartwarming rescue!