Reunion videos are some of the most heartwarming videos out there, as the emotions they capture are completely genuine and raw. Watching a reunion video is sure to brighten anyone's day, but this particular video is truly special.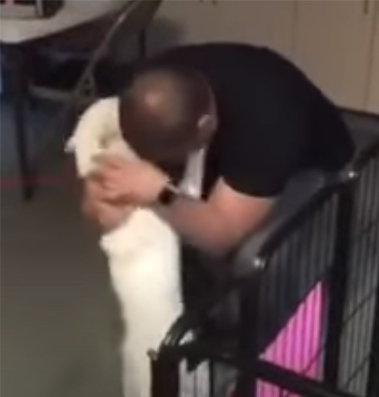 The Shiba Inu featured in the video below, named Wags, was brought to Westminster and Garden Grove animal shelters almost three weeks ago after being found as a stray. However, it was later discovered that Wags was a pet dog. Unfortunately, the owner was unaware that his dog was in a shelter and put up flyers offering a reward for anyone who could help locate the dog. After exactly 22 days, the man received a call from the shelter informing him that they had his beloved pet. The reunion between the two was incredibly heartwarming. Watch the video below.
Feel free to share this with your loved ones.