Meet Yogi, the dog with a human-like face, according to his owner who believes he resembles Dr. Phil.
Looking at this dog, one might wonder if a witch used magic to transform a vain prince into a dog. What could explain the dog's strikingly human-like eyes and thoughtful expression?
Yogi is a Shih-poo, a cross between a Shih Tzu and a Poodle. His image gained fame on Reddit, after which Chantal Desjardins, his owner, shared a video of the family dog on Facebook and Instagram, where her friends pointed out how human-like he appeared.
When asked what kind of dog Yogi looks like, Desjardins replied, "I agree with the Nicolas Cage quote. And my friend Kristen said Sean Astin."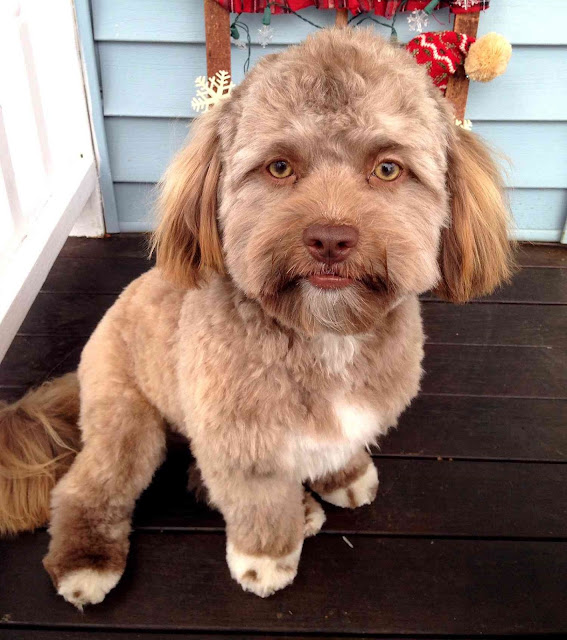 If you are considering getting a dog that looks like a human, Desjardins says Yogi was purchased from a breeder in the area, but she won't reveal the location. Yogi has an 8-year-old sister named Darla, who may be jealous of all the attention he's getting.
According to Desjardins, "She tolerates him." He tries to play with her, but she isn't interested. He is just an average dog.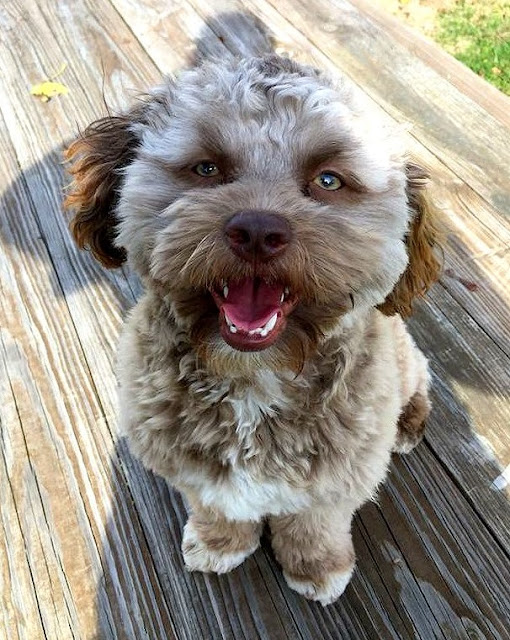 According to Desjardins, the dog's behavior can be attributed to his young age as he is still in the learning process. Occasionally, he may bark at small objects that he is not familiar with, such as a bag on the coffee table. If you're a fan of furry friends, you can receive adorable animal news and pictures directly to your email by clicking here.
Yogi seems to be adapting well to his unexpected online popularity. Desjardins laughs and says to PEOPLE, "I guess I'm becoming Yogi's manager."
When asked about Yogi's future career prospects, his owner took some time to consider the question.
Watch the video below.
Eventually, she suggested, "I think [he] would excel as a talk show host," possibly akin to Dr. Phil due to his piercing gaze.