Boris and Gregg are the best of friends and always together. They are as close as two friends can be and are never seen apart. It's always adorable to see them snuggled up together during their afternoon nap.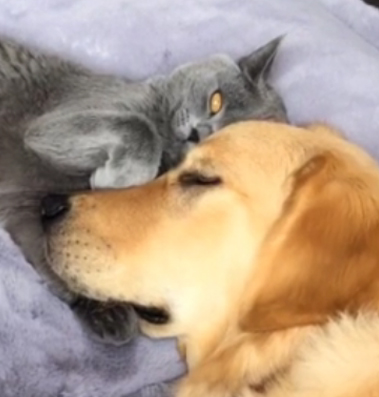 On this occasion, the mother happened to capture a very cute moment. The cat was holding Boris's face with his paw and nuzzling his head against the dog's nose. Gregg then gave Boris some affectionate kisses on his head, and the entire sequence was recorded on camera and can be seen here.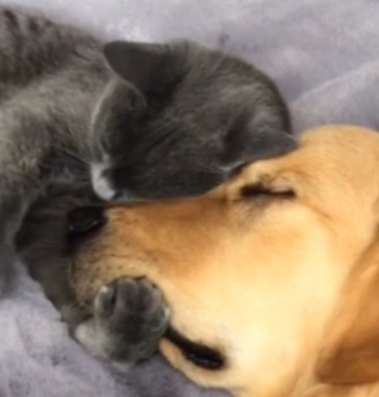 Watch the video below.