Harold was born into a commercial breeding facility that produces large numbers of puppies for sale while keeping the mother dogs in cramped enclosures.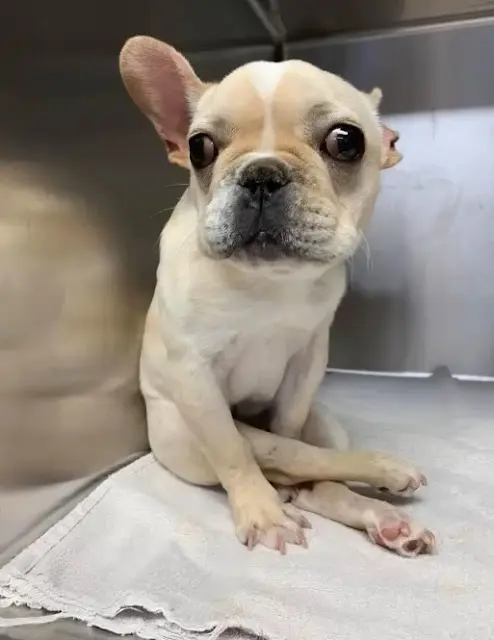 Due to excessive breeding, pups from puppy mills have a higher chance of being born with severe congenital disabilities, such as heart disease, kidney disease, blood disorders, deafness, and permanent paralysis.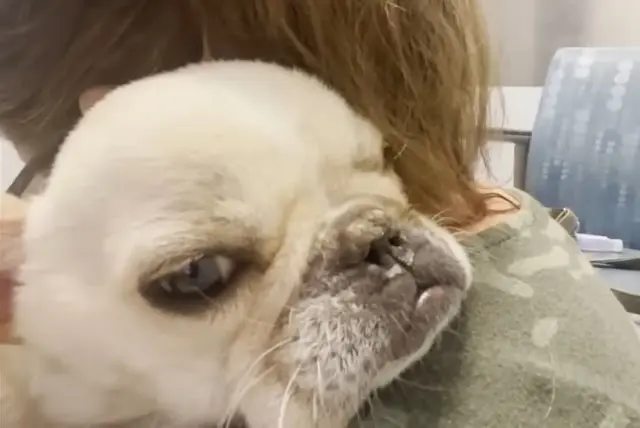 After a few short breaths, Harold was sold to an unsuspecting bidder for $7,000. When Harold became sick with upper respiratory symptoms, his new owner took him home and nursed him back to health.
However, unexpectedly, Harold lost the ability to use his hind legs due to spinal curvature caused by overbreeding in the puppy mill. This condition is similar to scoliosis and results in complete paralysis of the hindquarters.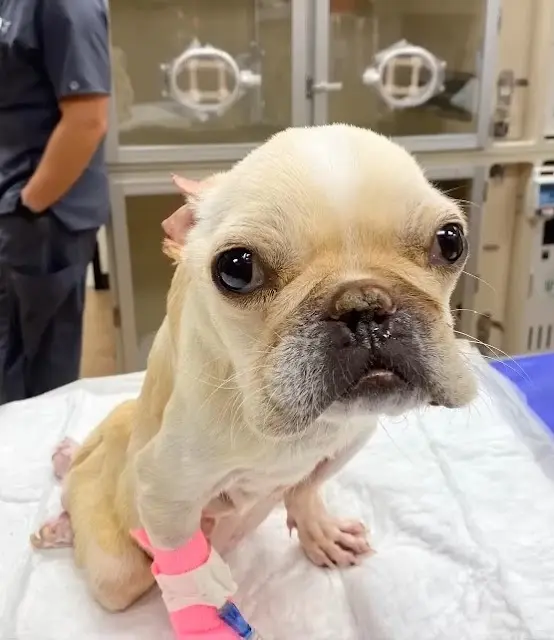 Dallas DogRRR took Harold from his new owner and rushed him to the emergency animal hospital. Harold struggled to eat without vomiting while he was in the hospital for two days.
During an emergency exploratory procedure, the doctors discovered gastric fluid in Harold's abdomen and esophagus, abdominal adhesions, swollen lymph nodes, elevated liver levels, and ulcers and strictures in his intestines.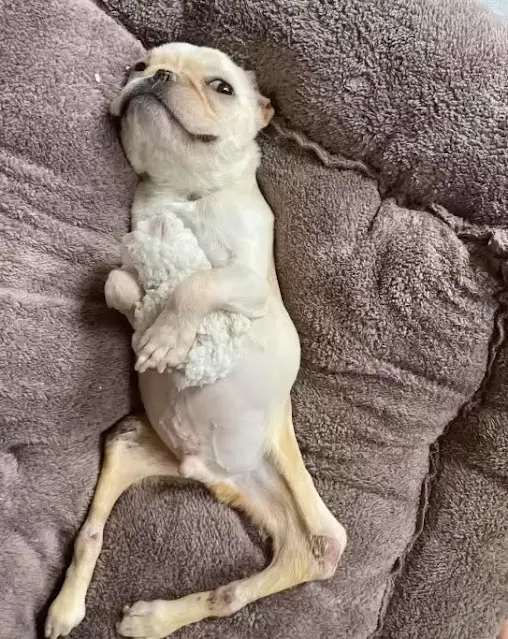 This canine has lived at Dallas DogRRR for several years and serves as our organization's mascot and social media spokesperson.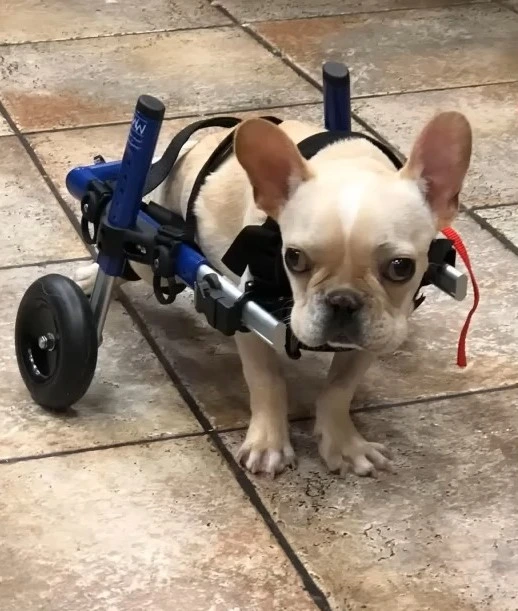 "Although he is a strong fighter, it is heartbreaking to witness him suffer. We are providing all possible assistance to Harold."